Our Owners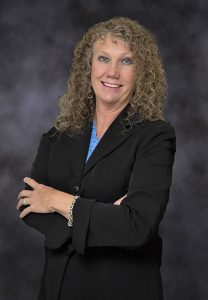 Owner & Broker-In-Charge
dawnstone05@gmail.com
336-312-4226
Dawn Stone
Owning my own business was never my intention when I decided to go to school to get my real estate license. I started working at Southern Foods in Greensboro when I was 18 years old. After working there for 20 years, I decided I wanted to try something new.
I put a lot of thought and prayer into my decision to go to real estate school. I passed! I was so excited! I had no plan of what I was going to do with my real estate license but I knew I had to have them if I was going to ever pursue a career in real estate. God had a plan, though. I was contacted by a local woman that had a Property Management company. She asked me if I would consider purchasing her business so she could retire. She told me I would have to come up with my own name. I was a single Mom with a 12-year-old and a 15-year-old. I prayed about it and knew it was what God wanted me to do. I took that leap of faith and am so glad I did.
I love PEOPLE! I love helping people get to the next level in their life. We are all in different seasons of life. Where you live is one of the biggest decisions people make. It is important that you feel at HOME wherever you are.
Real estate is not just about the homes and land to me, it is about people's lives. I am grateful that God has given me the opportunity to make a difference. HE uses A New Dawn Realty to help others.
I love life! I love people! I love my family! I love where I live! I love God first!
I have 2 awesome children. My son, Phillip, is my partner at A New Dawn Realty. My daughter, Heather is a nurse. We are great friends. My son married a great girl, Casey. They have 2 children, Savanna and Carter, my grandchildren and loves of my life. I live on my little mini farm, with 2 horses, 4 goats, 4 cats, and Sallie Mae, my black Lab. I love to work outside in my flowers and dig in the dirt. I love to mow. I love doing anything that is outside. It is hard for me to stay inside on pretty days. In my next life, I would like to be a farm hand at my own home. I enjoy my grandchildren spending the night with me. They call me Maw Maw. My family lives around me which is comforting to me. I think they like living close to me too except when Sallie Mae steals their dog/cat bowls. Sallie Mae has a dish fetish. Seriously! I think dusting is a sin. I only clean as needed. I love to have my windows cleaned. I like antiques and old homes. I love my church and my church family at Ellisboro Baptist Church. I have been on 3 mission trips and have been so blessed every time. I teach sunday school to 3rd and 4th graders. I am surrounded and blessed with many friends. I love to have FUN!
My mission for A New Dawn Realty is to help people get HOME.
---
REALTOR® & Partner
phillipstone@realtor.com
336-643-4248
Cell: 336-908-6528

Phillip Stone
Like many high school graduates, I was trying to decide on what I wanted to do with my life. After pondering this question, my mother asked me if I wanted to dive into an eventful real estate career. She had just recently created a new company,  A New Dawn Realty. So I jumped in head first. I received my NC real estate license in March of 2003 and worked as her licensed assistant for roughly 4 years. Then in 2007, we made a decision that I needed to be an independent broker under the firm's umbrella. Armed with all the knowledge and experience I gained during those previous 4 years, I flourished in my new adventure. Since that time, I have had the opportunity to complete 382 real estate transactions. 217 of those were my listings and 165 of those were buyers that I was assisting. From having the good fortune of being able to guide so many clients, I have learned valuable skill sets and tools to help navigate the exciting & interesting real estate world!
I am very blessed to have such a wonderful family. I am married to my wife, Casey, We actually met, through our career choices, at our real estate office. It was love at first sight for me! I guess she agreed…(LOL). She is also a licensed real estate agent, but spending most of her time with our 2 younger children: Savannah and Carter. They are our life and mean the world to us! I also work as a partnership with my mother (Dawn) who is the Broker in Charge of our Firm. In addition, my mother-in law is one of our licensed transaction coordinators. So we are truly a family operating team. I also grew up in Stokesdale on a mini farm. I learned at a very early age the importance of hard work and dedication. I enjoyed playing many sports during my adolescent years and still enjoy that from time to time.
Business Committees, Real Estate Designations, Awards, Community Involvement:
Active Member of National Association of Realtors (Since 2003, Active Member of Greensboro Association of Realtors, Greensboro Regional Realtors Foundation Member (2016-2018)
President of Rockingham County Realtors Council (2016)
Realtor of the Year in Rockingham County (2009), Elmo Hopkins Award (2008)
Active Member of Ellisboro Baptist Church, Serving on Finance Committee & Promotions Team at Church, NW Guilford County- Kiwanis Member
Seller Representative Specialist
Accredited Buyer Representative, Strategic Pricing Specialist
Likes:
Spending quality time with family
Golf- Although I still need lots of guidance and practice
Being Outside in Nature (Fishing, hiking, etc)
Sushi, Grilling Out, Chilli (Just food in general)
Learning from others who know more than myself
Seeking Additional Wisdom (never ending!)
Beautiful Carolina Blue Skies
Carolina Panthers and Tarheels!
---